Step into our small, family-run 3-star hotel in Ischgl. Located to the west of the village centre, not far from the Silvretta cable car and the ski run lies our family-run hotel.
Once you arrive, you will immediately feel the unique hospitality of our family – we would like to give you a feeling of "being at home".
Allow yourself to be captivated by the wonderful panorama of the Tyrolean mountains and experience unique holiday moments that you will never forget. Be it summer or winter, the holiday region Ischgl offers you a wide range of leisure activities, both in terms of action and adventure and relaxation and wellness.
The wonderful atmosphere and our attention to detail can be felt everywhere in our house and turn your holidays into a relaxing time-out, a time-out from the hassles of everyday life, a time-out right here amid the breathtaking mountains of the Tyrolean Alps.
Once you arrive at our hotel, you're welcomed by our cosy seating area. A feeling of relaxation and quiet will instantly capture you, a feeling that can be felt throughout our entire hotel. Our rooms are designed in modern Tyrolean Alpine style and offer the highest level of comfort. And the friendly service accompanies you from breakfast to dinner.
Our in-house wellness area ensures maximum relaxation. After an action-packed day in the mountains, you can relax your muscles and recharge your batteries here.
The decoration that constitutes the charm of our house lies in the hands of our boss who puts her heart and soul in it. With great attention to detail and with loving care she decorates every room in the hotel creating a very special feel-good atmosphere. All of this and more awaits you here.
We are looking forward to your visit!
Sincerely,
Your hosts, the Kurz family
A place to dream and feel good.
Every single one of our rooms has its own personal charm. No matter if single, double or family room.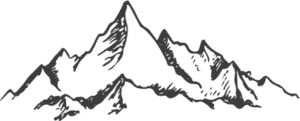 We spoil you with culinary highlights from breakfast to dinner. We offer you a selection of traditional and international dishes freshly prepared with a lot of love.
A special highlight is our in-house á la carte restaurant | Pizzeria La Candela, popular with guests and locals alike.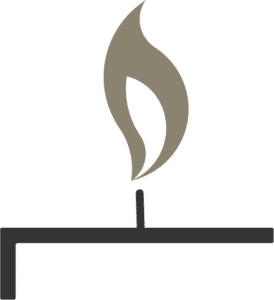 In our house we mainly serve products from our own farm and the surrounding Paznaun region. Ischgl and the Paznaun Valley offer an incredible variety of leisure activities.
Whether you enjoy a leisurely walk or belong to the experienced summiteers, in summer you can explore the Paznaun mountains on foot, by bike or let the railways take you to lofty heights.
In winter, Ischgl is a class of its own – it is not called the "Mecca of the Alps" without reason. The Silvretta Arena Ischgl-Samnaun awaits skiers and snowboarders with 239 kilometres of perfectly groomed slopes and 45 state-of-the-art lifts and cable cars  – all with guaranteed snow from December to April.